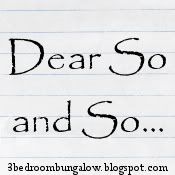 dear pants,
ok pants, i thought we were going to enjoy a nice long late summer/early fall season together. you all well-fitting and perfectly cropped just below the calf, me all happy and flirty wearing pants that make my ass look amazing.
but i guess you had other plans.
getting caught on the sharp edge of the eraser holder of a dry erase board may have been your greatest backstabbing gesture yet. the inch long tear on the right butt cheek,
below
the pocket, complete with bleeding puncture wound to said cheek, has more than tried my patience.
not only did my hopes of having a marvelous, feel-good pair of pants die on that dry erase board, but the humiliation continued as i had to leave a meeting in which everyone present watched your cruelty unfold, and then proceed to crackhead alley, also known as grand street in newburgh. walking in the absolute worst part of town, with a bloody, exposed butt cheek was nothing less than horrifying.
i had thought for a second about how vindicated i would feel by ripping your ass to shreds and using pieces of you to clean monster's crate. then i realized that i'm just so disgusted by your betrayal that i can't bear to look at you anymore. you and your bloody hole are going right in the garbage, and don't come back, you hear!
thank you for your attention in this matter.
sincerely,
i'm not into the ass-less chaps look, ok?!